For Immediate Release
February 5, 2016
Contact: Michele Clark
NAPCO Security Technologies, Inc.
333 Bayview Avenue
Amityville, NY 11701
1-800-645-9445 x477
mclark@napcosecurity.com
New iLock™ App & BlueTooth LE™ feature with Designer ArchiTech™ Locks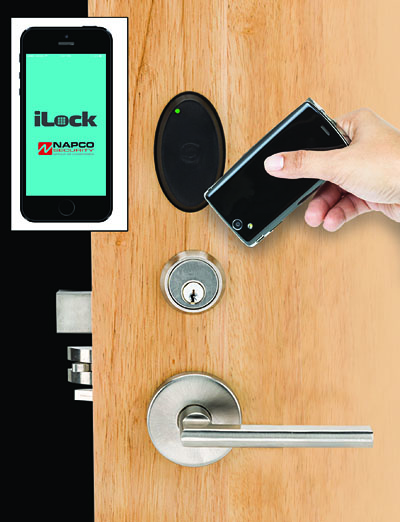 Available from Alarm Lock, ContinentalAccess and Marks USA
For Immediate Release, Amityville, NY– Now available from NAPCO Security Group of Companies - Alarm Lock, ContinentalAccess and Marks USA - new ArchiTech™ Designer Wireless Networx Locks with BlueTooth LE™ Technology and iLock App. ArchiTech Designer Wireless Networx Locks now offer mobile access and key-/card-free smart device unlocking convenience. Based on proven Networx lock reliability and class-leading battery life plus a custom choice of over 300 Grade 1 architectural lock styles and finishes, the Series features better security, teaming universally-compatible Bluetooth LE technology and a wirelessly paired iLock App, so the ArchiTech and smartphone each supply stored encrypted data, providing users convenient, secure access without a key.
ArchiTech Designer Wireless Networx Locks are an ideal access control solution – elegantly blending advanced wireless access control convenience within any décor, in an infinitely customizable designer locking form factor and in choice of trims and finishes. Ideal in standalone, networked or enterprise class applications, durable Grade 1 access locks are ideal for every application: educational, hospitals, corporate or multi-dwelling residential settings. They offer emergency lock-down/unlock option via lock, button, keyfob or server. Future-proof multi-technology access ID credentials and/or the iLock App on any smart device, replaces cumbersome keys. ArchiTech Series Networx Locks can be used to control access a door at a time across a wireless network, or as an integral part of a new or existing enterprise security system spanning a few or thousands of doors.
For more information on ArchiTech Designer Wireless Networx Locks & its iLock™ App please contact your local Alarm Lock, ContinentalAccess, or Marks USA Rep. Or call the Napco Group of Companies at 1.800.645.9445 and ask for spec sheet A681 or ALA505, or download at http://www.architechnetworx.com/overview.html.
About NAPCO Security Technologies, Inc.
NAPCO Security Technologies, Inc. is one of the world's leading manufacturers of technologically advanced electronic security equipment including intrusion and fire alarm systems, access control and door locking systems. The Company consists of NAPCO plus three wholly-owned subsidiaries: Alarm Lock, Continental Instruments, and Marks USA. The products are installed by security professionals worldwide in commercial, industrial, institutional, residential and government applications. NAPCO products have earned a reputation for technical excellence, reliability and innovation, poising the Company for growth in the rapidly expanding electronic security market, a multi-billion dollar market.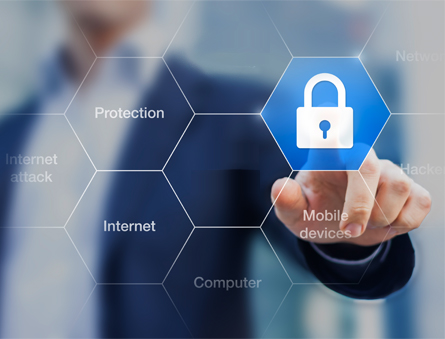 All Trilogy Lock Features
SECURITY PROS: