For Immediate Release
December 2014
NAPCO Security Technologies, Inc.
333 Bayview Avenue
Amityville, NY 11701
1-800-645-9445
ArchiTech® Networx Series Designer Wireless Access Locks - Now Available at Alarm Lock Distributors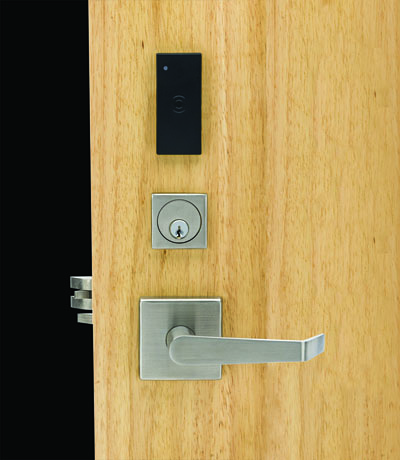 Alarm Lock Systems, a division of NAPCO Security Technologies, Inc, Amityville, NY, announced ArchiTech® Designer Wireless Networx Locks are now available at Alarm Lock distributors. ArchiTech® Series Networx Locks are an ideal access control solution – elegantly blending advanced wireless keyless access control convenience for any décor in an infinitely customizable designer locking form factor, concealing advanced Trilogy Networx technology. And, future-proof multi-technology access ID credentials replace cumbersome keys. Ideal in standalone, networked or enterprise class applications, these durable Grade 1 access locks, in a choice of hundreds trims and finishes, are ideal for every application: educational, hospitals, corporate or multi-dwelling residential settings. ArchiTech® Series Networx Locks can be used to control access a door at a time across a wireless network, or as an integral part of a new or existing enterprise security system spanning a few or thousands of doors. As with all Alarm Lock's Networx Locks, there's no need for door-to-door program updates or audit trail queries for less manpower, and they feature unprecedented long battery life for easy maintenance. In an emergency, they can be globally locked-down via lock, button, keyfob or server, in mere seconds.
For more information on ArchiTech® from Alarm lock, please ask your local Alarm Lock Distributor, Sales Rep, or visit www.architechnetworx.com or call 1.800.645.9445. Uniquely, ArchiTech® locks are also available from NAPCO's other divisions: For contract hardware from Marks USA and to enterprise class integrators through ContinentalAccess.
About NAPCO Security Technologies, Inc.
NAPCO Security Technologies, Inc. is one of the world's leading manufacturers of technologically advanced electronic security equipment including intrusion and fire alarm systems, access control and door locking systems. The Company consists of NAPCO plus three wholly-owned subsidiaries: Alarm Lock, Continental Instruments, and Marks USA. The products are installed by security professionals worldwide in commercial, industrial, institutional, residential and government applications. NAPCO products have earned a reputation for technical excellence, reliability and innovation, poising the Company for growth in the rapidly expanding electronic security market, a multi-billion dollar market.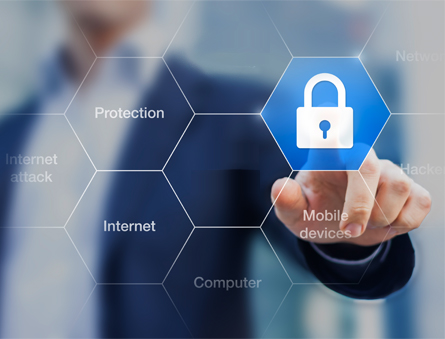 All Trilogy Lock Features
SECURITY PROS: