For Immediate Release
January 2016
Contact: Michele Clark
NAPCO Security Technologies, Inc.
333 Bayview Avenue
Amityville, NY 11701
1-800-645-9445 x477
mclark@napcosecurity.com
New from Alarm Lock - Trilogy® Standalone Access Control Lock with Remote LocDown™ Keyfob & Indicator Light Bar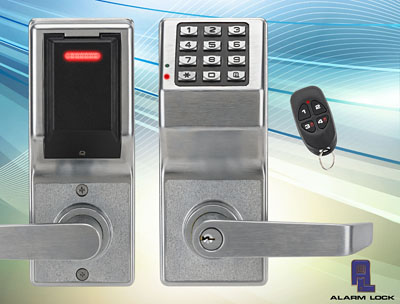 For Immediate Release, Amityville, NY – New from Alarm Lock, a division of NAPCO Security Technologies, the Trilogy® T2 DL2700LD with LocDown™ is ideal for K-12 school and campus security. This standalone wireless keyless digital access lock includes a lock-down keyfob, while the lock's bright visual lockdown indicator bar on the inner door, confirms it was locked down. Using convenient digital PIN codes, the wireless standalone lock, features rugged Grade 1 durability, and can be installed in under an hour, neatly, affordably retrofitting any standard lockset.
Alarm Lock's Trilogy® Series, the number one selling electronic standalone access locks in their class, now adds this new "LD" Lock-Down model designed as an easy to implement solution in the school security epidemic. For peace of mind, at the first sign of trouble, faculty & staff can remotely press their pocket-sized keyfob's button to lock out unauthorized access, instantly locking-down a classroom or area, while all can remain safely within the room. For multi-classroom users, up to 50 keyfobs can be supported on each lock and each keyfob can control up to four locks for remote lockdown activation, up to 100' away.
To signify it's in lock down, the outer door lock, can feature both a visual and/or audible lockdown indicator. And, instantly, a lockdown override code, however, will reactivate the pushbutton keypad and enable authorized teachers/staff and first responders, outside the classroom or area, to readily deactivate the lockout function at any time.
The Lockdown Trilogy DL2700LD, is available today at your local distributor. For more ask your local rep, sales associate or visit www.alarmlock.com or call us at 1-800-ALA-LOCK. Ask for spec sheet ALA506 or download at www.alarmlock.com or www.savischool.com.
About NAPCO Security Technologies, Inc.
NAPCO Security Technologies, Inc. is one of the world's leading manufacturers of technologically advanced electronic security equipment including intrusion and fire alarm systems, access control and door locking systems. The Company consists of NAPCO plus three wholly-owned subsidiaries: Alarm Lock, Continental Instruments, and Marks USA. The products are installed by security professionals worldwide in commercial, industrial, institutional, residential and government applications. NAPCO products have earned a reputation for technical excellence, reliability and innovation, poising the Company for growth in the rapidly expanding electronic security market, a multi-billion dollar market.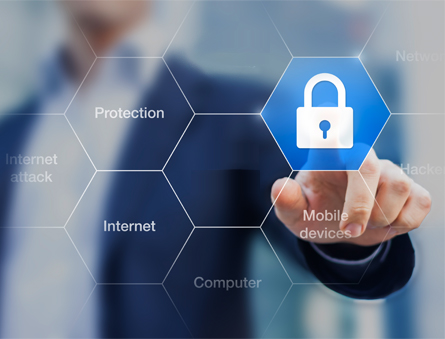 All Trilogy Lock Features
SECURITY PROS: