For Immediate Release
February 2017
Contact: Michele Clark
NAPCO Security Technologies, Inc.
333 Bayview Avenue
Amityville, NY 11701
1-800-645-9445 x477
mclark@napcosecurity.com
Alarm Lock Training Classes, Live Webinars and On-Demand Versions Increasingly Popular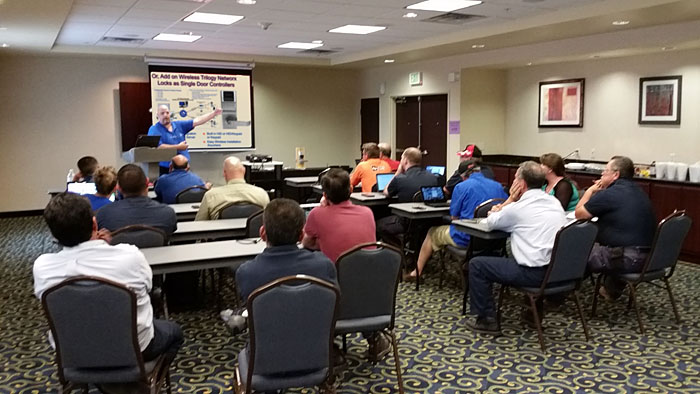 Amityville, NY – Since the release of training classes, Alarm Lock, a division of NAPCO Security Technologies and long time believer in education and training, is pleased to report training classes, webinars and On-Demand versions are growing increasingly popular. Taught by Alarm Lock National Trainer Andy Phelps, classes are available locally, in the field nationwide, or at your computer in the comfort of your home or office with online live webinar classes. Training is available on Trilogy® installation & repair, Trilogy T3, ArchiTech™ installation & programming, Alarm Lock DL Windows Software, and Alarm Lock Networx systems including gateways and Networx locks. Earn factory-certification on Alarm Lock products while learning the latest new technology, installation & programming techniques and growth in new markets.
All local Alarm Lock classes are hands-on and taught with real-world applications and locking expertise, while webinar classes can be taken at the comfort of your own computer – no gas or travel required. Webinars are presented live and offer a Question & Answer session following each session.
For a full list of classes, dates and locations, or to register for classes, visit www.alarmlock.com/seminars, call your local distributor or Alarm Lock at 800-645-9445, email salesinfo@alarmlock.com or contact Andy Phelps at aphelps@alarmlock.com. Please note that some classes may require a fee.
About NAPCO Security Technologies, Inc.
NAPCO Security Technologies, Inc. is one of the world's leading manufacturers of technologically advanced electronic security equipment including intrusion and fire alarm systems, access control and door locking systems. The Company consists of NAPCO plus three wholly-owned subsidiaries: Alarm Lock, Continental Instruments, and Marks USA. The products are installed by security professionals worldwide in commercial, industrial, institutional, residential and government applications. NAPCO products have earned a reputation for technical excellence, reliability and innovation, poising the Company for growth in the rapidly expanding electronic security market, a multi-billion dollar market.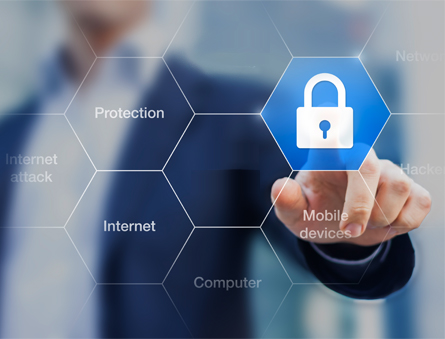 All Trilogy Lock Features
SECURITY PROS: